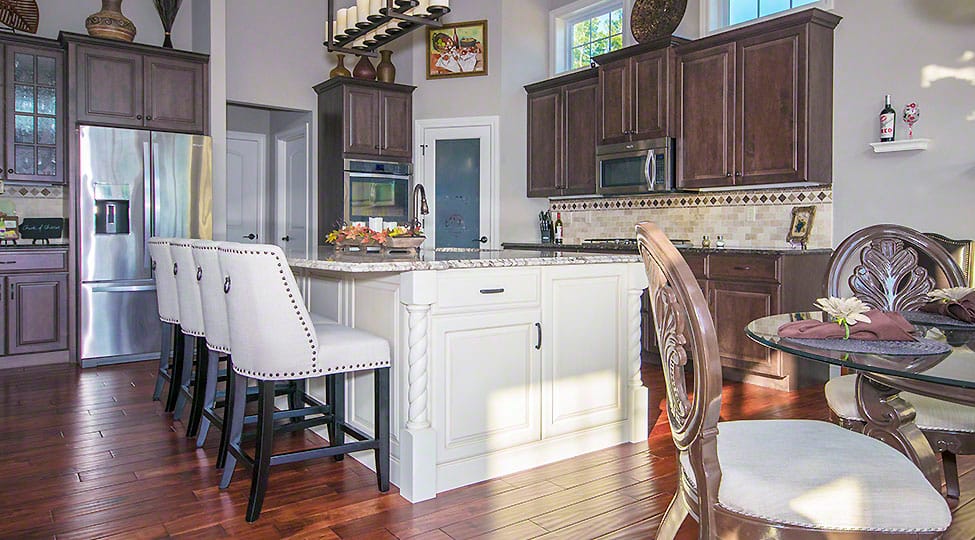 Are you looking to install kitchen countertops? The best materials to go for are granite kitchen countertops. Why should you give these countertops a try?
They are affordable
We have come across many new homeowners who think granite countertops are too expensive for them. You will be surprised to find out you can easily afford these pieces.
Obviously, the cost of the countertops varies depending on where you are getting them, the quality of the stone, the retailer you buy from, and many other factors. But you can still afford them.
If operating on a tight budget, you can keep the cost low by going for thinner slabs and using remnants. You should note that you will have more seams when you go this route and you have a large kitchen.
Where do you buy the countertops?
The first place to look is at your local family owned stone yards. Most of the small stores will have a wide range of countertop materials to choose from.
When settling at a retailer, go for one that sells, fabricates, templates, and installs the countertops themselves.
This not only gives you fewer people to work with, but it also saves you money as you stand to get better discounts when you give a lot of work to one contractor.
Avoid big box stores. In addition to having a limited variety of stones that go at high prices, these stores also contract out the work giving you more people to work with.
Most of the contracted technicians are paid measly amounts of money which makes them deliver substandard services.
For a great experience, work with a local independent retailer.
Granite comes in plenty of colors to choose from
If you ask many homeowners they will tell you that granite is solely white, but this isn't the case. Granite comes in plenty of colors such as Baltic red, blue eyes, Caledonia, ice kyanite, raw silk, silk blue, and many others.
When making the purchase, always ask the retailer to show you the actual slab they will use in making the countertops. Don't be satisfied with the sample and especially not a photograph of the sample. Since granite is a natural stone, the granite colors and patterns vary greatly from slab to slab.
This means that the sample you see might be completely different from the actual countertops you receive, so always ensure you get the real slab.
The color isn't the only thing you should pay attention to when making the purchase. Also, look for obvious signs of damage or weakness. This includes cracks, chips, and fractures.
Granite countertops are easy to maintain
Due to their elegant look, you might have the impression granite countertops are expensive and cumbersome to maintain but this isn't the case. For you to keep the countertops in top shape you need to do a number of things.
One of the things you should do is to seal the countertops. Ask the granite installer to seal the granite countertops at the time of installation. You also should make it habit to seal the countertops at least once every year. This is to prevent liquids and other stain-causing materials from getting into the countertop layers.
You also should keep the countertops clean all the time. Of major importance, get rid of the spills as soon as they happen.
You can easily remove stains from granite
Due to the porous nature of granite, if you don't seal it, even water can discolor it. Luckily, granite countertop installers Durham NC report that you can easily get rid of the stains using the products that you have in your house. For example, you can create a poultice using flour and wicking agent.
While you can get rid of stains, it's wise that you prevent them from happening in the first place. This calls for you to avoid having colored materials near the countertops.