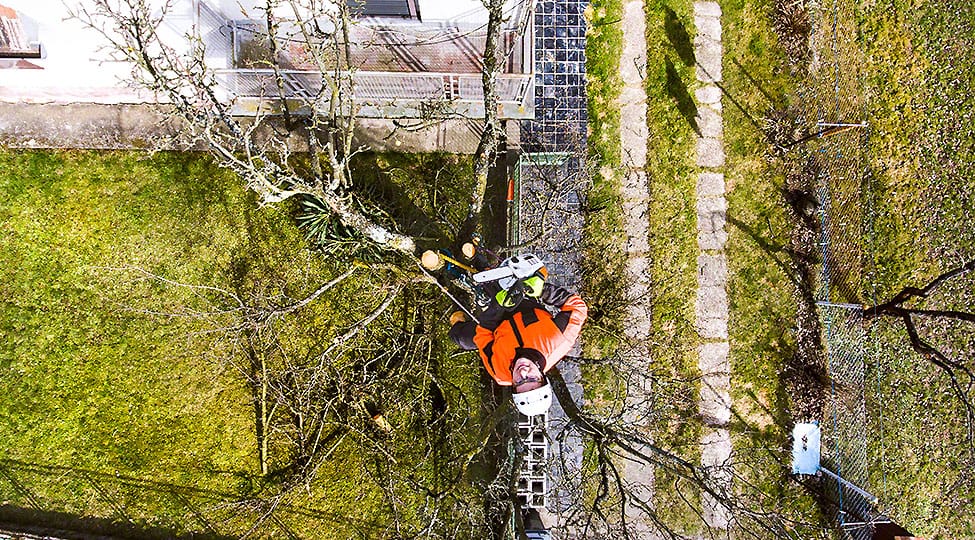 Regardless of how much you love DIY projects, you should refrain from handling tree removal projects by yourself. This is because they come with plenty of risks, such as the tree falling on you or your property.
To be safe, let an experienced tree removal services provider handle the project. For you to hire the right professional, look out for several things such as:
Payment requisition
When does the company ask for payment? Be wary of a company asking for payment before they even begin the work. Also, be cautious of a company asking for a payment before they even give you an estimate of the cost.
A good company should take its time to survey the condition of the tree then give an estimate. To get the best deal, get estimates from different companies, and settle on the best one.
Look out for certification.
To minimize the chances of accidents happening at the worksite, work with a certified arborist. This is a professional who has studied proper safety standards (both OSHA and ISA).
When a service provider takes time to get certified, it means they are serious, take pride in their work, and are committed to providing the best service. Certified professionals give you peace of mind they will get the work done professionally.
Ask questions
While a certified professional is great to have, you shouldn't stop there—ask questions. Does the arborist participate in events? If they do, the better as they are most likely conversant with the latest best practices.
As you are asking the contractor questions, you will also understand their personality better, which will help you decide whether you want to work with them even in future projects. Even if the contractor is certified and has all the necessary qualifications, you don't want someone with an awful personality.
An ideal contractor is an experienced professional with a great personality.
Tools and equipment
Which tools are the contractors using to execute your project? Before you hire the professionals, it's always recommended you visit their offices, and this will help you decide whether they are the right fit for your project.
When you are there, look out for the tools and equipment they use. Do they have chainsaws? What about excavators vital for projects involving stump and large tree removal?
If the company hires its equipment, it will charge you more, which you don't want. A company that doesn't have its tools will also delay in getting the necessary tools when need arises, which slows down the project.
To pay less and ensure the project runs at the right pace, work with a company that has all the necessary tools.
Insurance
Is the contractor you want to hire insured? It's vital it is to protect yourself. Things can quickly get out of hand when bringing down a tree. The tree can fall on you, your property, or even on your neighbor. Who is responsible for the damage when this happens?
Work with an insured company, which gives you peace of mind as you know you won't be held responsible when things don't go as planned.
References
A company will tell you they have been in the industry for a long time, but unless they provide you with references, you shouldn't take their word. A reputable and experienced tree services Chevy Chase won't have a problem giving you names and contact details of the people it has worked with.
Reach out to these people and find out whether they liked the services provided by the company. While at it, find out whether the company has the license to work in your local area. You don't want to work with intruders, do you?