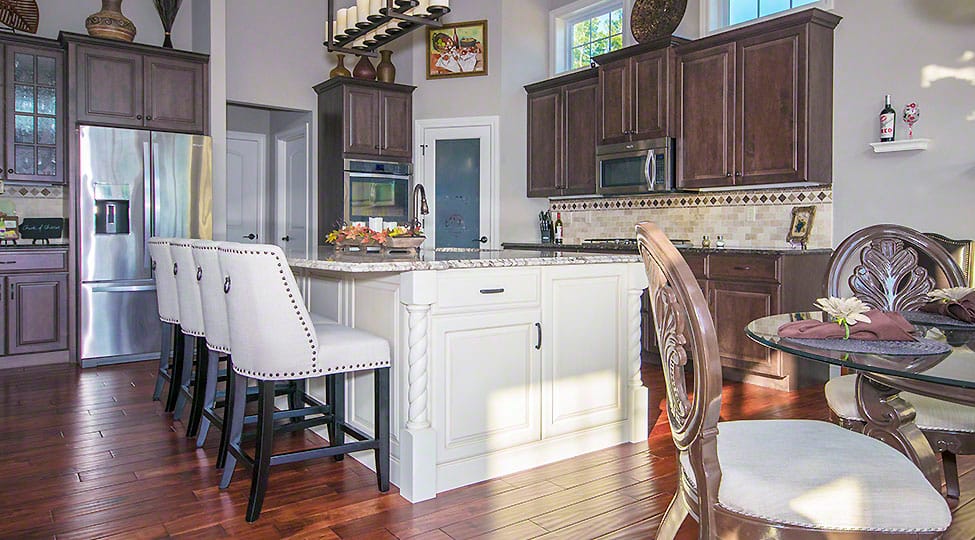 If you are asking, can you use bleach on quartz, you must have made a serious mess on your countertops and looking for a powerful cleaner, right? The short answer to this question is no, you can't use bleach on quartz as it has been shown to harm it. In fact, you don't need it.
Quartz countertops are non-porous, meaning they are resistant to bacteria and staining. Due to this, you don't need to use harsh cleaning products such as bleach.
Bleach has been shown to damage quartz surfaces where it etches it and can even permanently discolor the slab.
Also, using bleach on your cooking surfaces is harmful as the toxic chemicals can get into your food.
The cool thing is you don't need fancy or tough products to clean your countertops. Here is a guide on how to go about it:
Routine ways to clean quartz surfaces
As mentioned, quartz is non-porous, so you don't need exotic cleaning products. At least once a day, use a soft cloth or sponge and warm water to gently wipe down the quartz tops.
Is there dried gunk on your surfaces? Use a putty knife to scrape off it off. When doing it, be mindful and scrape gently.
If you regularly prepare food on your counters, chances are they are greased. To remove the grease, use a degreasing agent. You need to spray the agent generously on your counters, give it time to interact with the grease then wipe it off.
Removing tough stains from your quartz
If you got tough stains you can't remove with soap and water, use an adhesive remover. To remove the stain, pour the cleaning agent directly on the stain and let it sit for 5-10 minutes then wipe it off. The adhesive remover works by pulling off the stains with its sticker like qualities.
Isopropyl rubbing alcohol is another excellent product to remove the stubborn stain. Wet a rag in the alcohol then rub it on the stained area.
If this still fails, consider using a glass cleaner. Pour glass cleaner liquid on the stain and let it sit for a few minutes. You should then wipe it off with a wet cloth. You should note that some companies have an issue with you using a glass cleaner, so before you use it, contact the quartz company and ask them about it.
How to keep your countertops in top shape
To avoid having to clean the countertops, you should take good care of them. Thankfully, there are plenty of ways you can do it. Some of these ways include:
Clean the spills as soon as they happen
Although engineered stones such as quartz are resistant to stains, when you let spills sit on them for a long time, they can get deep into the countertops leading to stains. To prevent this, make it a habit to clean the spills as soon as they happen. For ideal results, use mild soap and warm water to clean it up.
Protect the countertops from high temperatures
Like other countertop materials, quartz can be damaged by high temperatures. To prevent this from happening, protect them using mats, trivets, coasters, and other protective materials. Don't place anything scorching directly on the countertops as you will cause extensive damage.
Use a cutting board
You might have the impression that the countertops aren't natural like granite countertops Rockville so you can cut directly on them, but this isn't the case. Cutting, chopping, or slicing directly on the countertops is harmful to the surfaces. While the surfaces are scratch-resistant, they aren't scratch-proof, so aim to protect them at all times.
Another reason you shouldn't cut directly on the counters is to protect your knives from getting dull.